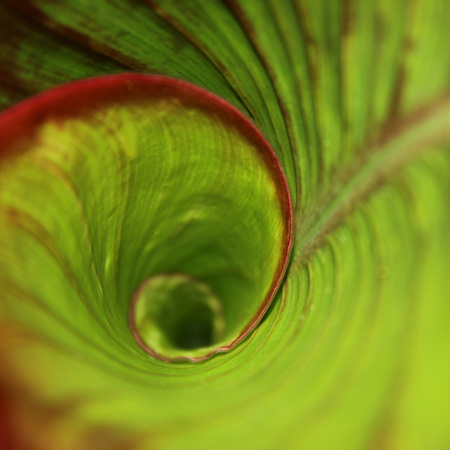 media releases
Lombard Odier Investment Managers further bolsters its sustainability research capabilities
Sustainable Investment Research, Strategy and Stewardship team grows with four new hires
Lombard Odier Investment Managers ("LOIM") is pleased to announce the strengthening of its Sustainable Investment Research, Strategy and Stewardship team with the appointments of four sustainability experts, as part of an ongoing strategic drive to expand the firm's sustainability offering and research capabilities. These four new hires join the team led by Dr. Christopher Kaminker, who was appointed as Head of Sustainable Investment Research, Strategy & Stewardship for LOIM in July 2019.
Kristina Church, ACA, has joined LOIM as Senior Investment Strategist for sustainable investment from Barclays Capital, where she was Global Head of Future Mobility Thematic research. Kristina has been a sell-side equity analyst for the last 13 years (and qualified accountant before that), focusing for many years on the Automotive sector, and for the last ten years heading the European Automotive Equity Research team at Barclays Capital. She has produced research across micro-mobility, electrification and future powertrains, autonomous driving, Smart Cities and emerging market automotive trends. Kristina previously held roles at Citigroup and Deloitte and is a graduate of St John's College, Oxford University.

In her role at LOIM, Kristina will focus on research and investment strategy for sustainability across all asset classes and will produce a regular outlook for clients.

Dr. Thomas Höhne-Sparborth has joined LOIM as Senior Sustainability Analyst, from Roskill Consulting Group, where he was Director of Economics & Analytics. Thomas holds a doctoral degree from the London School of Economics and Political Science (LSE), where he studied spillover effects on economic development. Thomas brings over ten years' experience analysing the impact of sustainability challenges on supply chains and the global economy, with a particular focus on trends related to automotive electrification, energy storage and the circular economy – topics on which he has been a regular speaker at international conferences and that continue to attract increasing interest.

At LOIM, Thomas will focus on the financial and macroeconomic analysis of sustainability challenges and their implications for business models and risk - return dynamics across all industries and geographies.

Ruairidh Cumming has joined as Quantitative Analyst from Cabot Financial, where he was responsible for developing bespoke pricing models using machine learning tools to inform analysis and build advanced predictive models. Ruairidh has a Master's Degree in Mechanical Engineering from Trinity College, Cambridge University. He will be responsible for applying the latest data science techniques to enhance the research and analysis capabilities of the team.

Laura García Vélez has joined as a Quantitative Analyst. An environmental engineer with a masters in geo-information science and earth observation, she joins from The World Wildlife Fund where she used innovative data science approaches in order to identify potential emerging human threats in the protected areas network, and to provide advice for the planning and monitoring of different climate change and environmental initiatives.
Hubert Keller, CEO of LOIM, said: "The speed, scale and urgency of the transition to a sustainable economic model is unparalleled. Sustainability challenges are already fundamentally reshaping risk and return dynamics across all sectors and asset classes. Investors have trillions of dollars at stake in this revolution and, at LOIM, we believe it is central to our fiduciary duty as asset managers to help our clients position their portfolios for the transition.
"Furthermore, given the lack of consistent, credible data on many of the sustainability challenges companies face, we believe traditional ESG approaches cannot fully capture the risks or harness the opportunities of the transition. In our view, positioning a portfolio for transition, requires forward-looking, judgemental analysis across all sectors to ensure the portfolio behaves as expected as the transition unfolds, and accelerates. Deepening our expertise around sustainable investment is therefore central to our ability to deliver on clients' long-term objectives, and our strategic development at LOIM."
Dr. Christopher Kaminker, Head of Sustainable Investment Research, Strategy & Stewardship, said: "We are delighted to welcome Kristina, Thomas, Ruairidh and Laura to the team. They bring industry-leading expertise to our research capability and will significantly strengthen our ability to identify investment opportunities, generating actionable intelligence to refine risk-return considerations across asset classes. This will also ensure we continue to offer cutting-edge sustainable investment strategies to our clients.
Dr. Kaminker continued: "The broad combination of expertise these four hires bring to the team will be vital in addressing the complex and interdisciplinary nature of sustainability challenges and opportunities. Kristina's knowledge and command of the investment-relevant dynamics in the mobility space, which is a cross-cutting issue, will reinforce our ability to analyse other key sustainability challenges. Thomas is also an expert in this domain with an in-depth understanding of how automotive electrification, for example, interacts with energy; mining; innovation; services; trade; pollution and resource productivity.
"Ruairidh and Laura's expertise in data science, forecasting and macroeconomic analysis will further strengthen our sustainability insights and solutions, in turn helping our clients navigate the challenges and opportunities presented by the global transition to a more sustainable economic model."
About Lombard Odier
Lombard Odier Investment Managers is the asset management business of the Lombard Odier Group, which has been wholly owned and funded by its partners since its establishment in 1796.
Our independent structure and our partners' involvement in the day-to-day management of the firm allows us to focus entirely on our clients' needs, fostering trust and alignment of interest. Throughout our history, we have been rethinking the old and embracing the new in our efforts to help our clients achieve their objectives in a changing world.
We provide a range of investment solutions to a group of clients that are all long-term oriented in their many and diverse ways. Our heritage, and our combination of the best of conservatism and innovation, keeps us well-positioned to create lasting value for our clients. Our investment capabilities span Fixed Income, Convertible Bonds, Equities, Multi-Asset and Alternatives.
Sustainability is absolutely central to our investment philosophy; we believe it is the founding principle of economic outcomes, and will drive investment returns over the long term.

With more than 140 investment professionals, we are a global business with a network of 13 offices across Europe, Asia and North America and have assets under management of 52 billion CHF (as at 30 September 2019).
For more information: www.lombardodier.com
Contacts
Celeste Herriger
Media relations
Tel.: +44 20 3206 6167
important information.
This document has been issued by Lombard Odier Funds (Europe) S.A. a Luxembourg based public limited company (SA), having its registered office at 291, route d'Arlon, 1150 Luxembourg, authorised and regulated by the CSSF as a Management Company within the meaning of EU Directive 2009/65/EC, as amended; and within the meaning of the EU Directive 2011/61/EU on Alternative Investment Fund Managers (AIFMD). The purpose of the Management Company is the creation, promotion, administration, management and the marketing of Luxembourg and foreign UCITS, alternative investment funds ("AIFs") and other regulated funds, collective investment vehicles or other investment vehicles, as well as the offering of portfolio management and investment advisory services.
Lombard Odier Investment Managers ("LOIM") is a trade name.
This document is provided for information purposes only and does not constitute an offer or a recommendation to purchase or sell any security or service. It is not intended for distribution, publication, or use in any jurisdiction where such distribution, publication, or use would be unlawful. This material does not contain personalized recommendations or advice and is not intended to substitute any professional advice on investment in financial products. Before entering into any transaction, an investor should consider carefully the suitability of a transaction to his/her particular circumstances and, where necessary, obtain independent professional advice in respect of risks, as well as any legal, regulatory, credit, tax, and accounting consequences. This document is the property of LOIM and is addressed to its recipient exclusively for their personal use. It may not be reproduced (in whole or in part), transmitted, modified, or used for any other purpose without the prior written permission of LOIM. This material contains the opinions of LOIM, as at the date of issue.
Neither this document nor any copy thereof may be sent, taken into, or distributed in the United States of America, any of its territories or possessions or areas subject to its jurisdiction, or to or for the benefit of a United States Person. For this purpose, the term "United States Person" shall mean any citizen, national or resident of the United States of America, partnership organized or existing in any state, territory or possession of the United States of America, a corporation organized under the laws of the United States or of any state, territory or possession thereof, or any estate or trust that is subject to United States Federal income tax regardless of the source of its income.
Source of the figures: Unless otherwise stated, figures are prepared by LOIM.
Although certain information has been obtained from public sources believed to be reliable, without independent verification, we cannot guarantee its accuracy or the completeness of all information available from public sources.
Views and opinions expressed are for informational purposes only and do not constitute a recommendation by LOIM to buy, sell or hold any security. Views and opinions are current as of the date of this presentation and may be subject to change. They should not be construed as investment advice.
No part of this material may be (i) copied, photocopied or duplicated in any form, by any means, or (ii) distributed to any person that is not an employee, officer, director, or authorised agent of the recipient, without Lombard Odier Funds (Europe) S.A prior consent.
©2020 Lombard Odier IM. All rights reserved