Our place within the European SFDR
The European SFDR regulation (Sustainable Finance Disclosure Regulation) came into effect In March 2021. This regulation stipulates that asset managers must communicate on the level of integration of sustainability into their investment strategies. They must also classify the funds according to the level of integration and the objectives sought.
Lombard Odier has a long-distinguished history in sustainable investing, as one of the early signatories of the UN PRI (with an A+ rating in strategy and governance) and the first global asset and wealth manager to be awarded B-Corp certification. Furthermore, Lombard Odier Investment Managers has for the past 20 years applied its proprietary ESG framework and developed innovative solutions to sustainable investing.
Indeed, at Lombard Odier we see sustainability as one of the key drivers of future risks and returns. The economy is being driven by powerful market forces towards a new model, one that is CLIC™: Circular, Lean, Inclusive and Clean. We are convinced that one of the most important economy-wide themes of this change is the transition to a low-carbon and climate-resilient economy, which is captured in the theme of Clean.
We therefore offer a wide range of sustainable strategies, with a focus on Climate Bonds, Climate Transition and Natural Capital plus a growing TargetNetZero range of strategies investing in the shift to a decarbonised economy.
You will find below the classification of our strategies according to articles 8 and 9 of the SFDR regulations.
| | | |
| --- | --- | --- |
| | Select 'sustainable investments,' or that a very significant portion of our investments would be 'sustainable investments' per SFDR. | |
Equities

Climate Transition


Natural Capital


TargetNetZero Global Equity
TargetNetZero Europe Equity

Fixed Income

Global Climate Bond
TargetNetZero IG Global Corporate
TargetNetZero IG Euro Corporate
TargetNetZero Credit Bond


Convertibles

TargetNetZero Global Convertible Bond
| | | |
| --- | --- | --- |
| | Fund that promotes E or S characteristics, giving regard for how an investment or the processes promotes E or S characteristics. | |
Equities

Continental Family Leaders

Continental Europe Small & Mid Caps

Fixed Income

Euro BBB-BB Fundamental
Global BBB-BB Fundamental
Asia Investment Grade Bond
Asia Value Bond
Emerging Markets Local Currency Bond Fundamental
Global Government Fundamental
Global Inflation-Linked Fundamental
Global Government Long Duration
Short Term Money Market
Swiss Franc Credit Bond (Foreign)
The Global Fixed Income Opportunities
Ultra Low Duration
Fallen Angels Recovery
Alternatives

TerreNeuve

Convertibles

Convertible Bond


Convertible Bond Asia
Global Conservative
Defensive Delta


Multi-Asset

All Roads
All Roads Growth
All Roads Conservative
| | | |
| --- | --- | --- |
| | Funds that are not article 8 or 9 products, nevertheless required to describe the manner in which sustainability risks are integrated into their investment decisions. | |
Equities

Europe High Conviction


Fixed Income

Asia Income 2024
High Yield 2023-24
The Sovereign Bond fund

Alternatives

Commodity Risk Premia
Event Convexity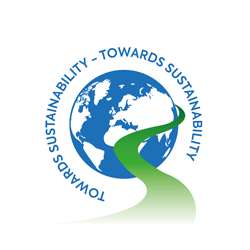 Blue text denotes Towards Sustainability labelled funds.
Source.
LOIM, as at 31 January 2022. The Towards Sustainability Quality Standards (for sustainable financial products) and labels were developed by the Central Labelling Agency. This award should not be construed as an endorsement of the Investment Manager, the Fund or any other private fund or pool advised by the investment manager or any of its affiliates.
Important information.
This document has been issued by Lombard Odier Funds (Europe) S.A. a Luxembourg based public limited company (SA), having its registered office at 291, route d'Arlon, 1150 Luxembourg, authorised and regulated by the CSSF as a Management Company within the meaning of EU Directive 2009/65/EC, as amended; and within the meaning of the EU Directive 2011/61/EU on Alternative Investment Fund Managers (AIFMD). The purpose of the Management Company is the creation, promotion, administration, management and the marketing of Luxembourg and foreign UCITS, alternative investment funds ("AIFs") and other regulated funds, collective investment vehicles or other investment vehicles, as well as the offering of portfolio management and investment advisory services.
Lombard Odier Investment Managers ("LOIM") is a trade name.
This document is provided for information purposes only and does not constitute an offer or a recommendation to purchase or sell any security or service. It is not intended for distribution, publication, or use in any jurisdiction where such distribution, publication, or use would be unlawful. This material does not contain personalized recommendations or advice and is not intended to substitute any professional advice on investment in financial products. Before entering into any transaction, an investor should consider carefully the suitability of a transaction to his/her particular circumstances and, where necessary, obtain independent professional advice in respect of risks, as well as any legal, regulatory, credit, tax, and accounting consequences. This document is the property of LOIM and is addressed to its recipient exclusively for their personal use. It may not be reproduced (in whole or in part), transmitted, modified, or used for any other purpose without the prior written permission of LOIM. This material contains the opinions of LOIM, as at the date of issue.
Neither this document nor any copy thereof may be sent, taken into, or distributed in the United States of America, any of its territories or possessions or areas subject to its jurisdiction, or to or for the benefit of a United States Person. For this purpose, the term "United States Person" shall mean any citizen, national or resident of the United States of America, partnership organized or existing in any state, territory or possession of the United States of America, a corporation organized under the laws of the United States or of any state, territory or possession thereof, or any estate or trust that is subject to United States Federal income tax regardless of the source of its income.
Source of the figures: Unless otherwise stated, figures are prepared by LOIM.
Although certain information has been obtained from public sources believed to be reliable, without independent verification, we cannot guarantee its accuracy or the completeness of all information available from public sources.
Views and opinions expressed are for informational purposes only and do not constitute a recommendation by LOIM to buy, sell or hold any security. Views and opinions are current as of the date of this presentation and may be subject to change. They should not be construed as investment advice.
No part of this material may be (i) copied, photocopied or duplicated in any form, by any means, or (ii) distributed to any person that is not an employee, officer, director, or authorised agent of the recipient, without Lombard Odier Funds (Europe) S.A prior consent.
©2022 Lombard Odier IM. All rights reserved.

Get in touch.
find out more about our sustainable investment strategies.
Insights.
Will Europe's alternatives to Russian gas imports be sufficient this winter? In this research paper, we assess two scenarios.

Companies embedding reuse, repair and recyclability in their products support the regeneration of nature while also creating new profit pools of opportunity.